Toyota Gazoo Racing Motorsport 2020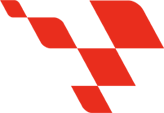 Toyota Gazoo Racing Motorsport is a famous racing program in Thailand. It aims to develop Thai motorsports and offers opportunities to Thai racers to increase their reputation throughout the country and abroad. This event is held every year, both for circuit courses and street circuits, especially in major tourist destinations such as Chiang Mai, Phuket, and Chonburi.
   Due to the increasing popularity of Thai Motorsport, ADVICS has become an integral part of enhancing Thai people's happiness through this sport as a sponsor of racing teams and racers. In 2020, ADVICS cooperated with AISIN under ADVICS AISIN Racing Team with 2 racers who competed in 5 total programs.
VIOS ONE MAKE  RACE