Comfort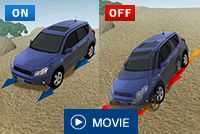 DAC (Downhill Assist Control)
This system allows the driver to comfortably turn the steering wheel on steep downward slopes or snowy roads without tires locking. By applying a brake to an appropriate wheel, it supports the safety driving.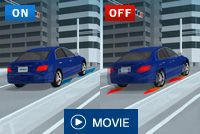 HAC (Hill-start Assist Control)
This system is used to ensure safe starts on upward slopes. Vehicle sliding down that can occur when switching from the brake to accelerator is prevented with brake control.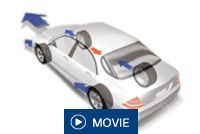 4WD-TCS (Traction Control System)
The four-wheel drive traction control system improves driving performance by preventing wheel spin during muddy or rugged off-road driving.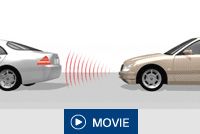 ACC (Adaptive Cruise Control)
The adaptive cruise control uses radar to measure the speed and distance of the vehicle directly in front of the driver and automatically accelerates or decelerates to maintain safe distance and speed.